Broad Bean, Mint & Feta Salad
This light and refreshing salad can be served as an appetizer or a light summer meal. For a more substantial meal, add some cooked quinoa or bulgur wheat.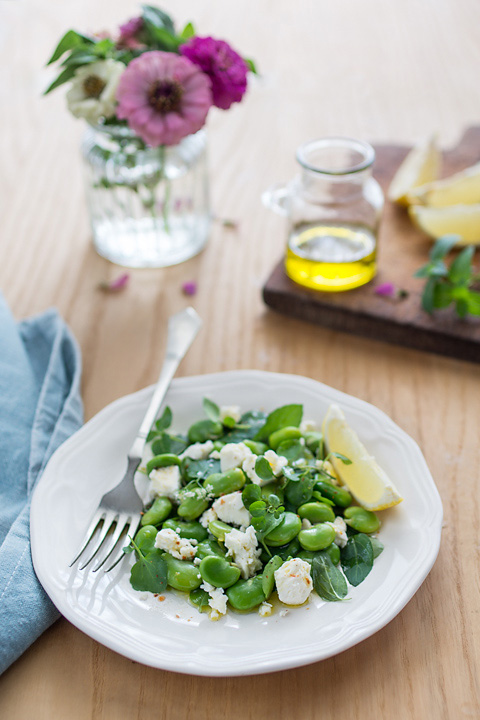 Category: Salads & sides
Recipe in PDF format (print friendly)
Serves 1 as a light meal
Prep time: 15min
Cook time: 2min
Total time: 17min
Difficulty: Basic
Ingredients
200g podded broad beans
1 handful of fresh mint leaves
2 handfuls of watercress leaves
50g feta cheese
2 tablespoons lemon juice
3 tablespoons olive oil
pinch of salt
freshly ground black pepper
Directions
Cook the broad beans in a pot of boiling water for 2 minutes. Strain the beans and immediately refresh in ice-cold water for 5 minutes. Pop all of the broad beans out of their skins using the tip of a small knife. Mix the beans with mint and watercress leaves and crumble feta cheese over. For the dressing, whisk together lemon juice, olive oil, salt, and pepper and drizzle over the salad.
Additional images