Chilled Cucumber Yogurt Soup
This refreshing soup is best served with a dollop of yogurt and a few drops of good-quality olive oil. For a bit of crunch, add a tablespoon of diced cucumbers. If you're serving it as a main dish, combine it with Parmesan biscuits, scones or your favorite bread.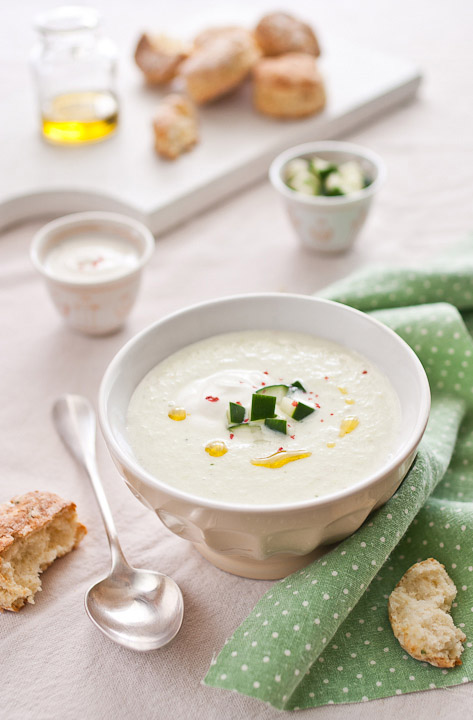 Category: Soups & stews, Vegetarian
Recipe in PDF format (print friendly)
Yields 500ml of soup
Prep time: 15min
Difficulty: Basic
Ingredients
400g peeled and diced cucumbers (about 2 medium)
120g natural yogurt
zest of 1/2 lemon
2 tablespoons lemon juice
1/4 teaspoon wasabi paste
generous pinch of salt
some freshly ground pepper
pinch of chili flakes
Directions
Combine all the ingredients in a blender and process until smooth. Adjust seasoning if necessary and chill for 30 minutes before serving.
Additional images